Aug 21 grenade attack: Paper book within 4 months
Published: 08:33, 21 August 2019 Update: 15:18, 26 July 2020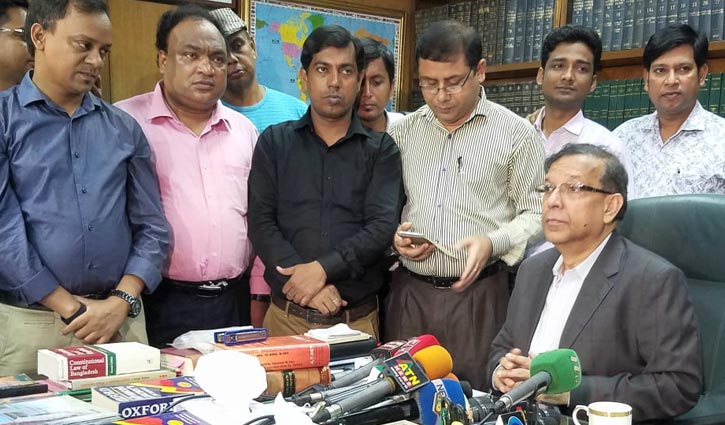 Staff Correspondent: Law Minister Anisul Huq has said that the paper book of the verdict of August 21 grenade attack case will be prepared within next four months.
He has also hoped that the appeal hearing of case will start within next four months.
The minister said this in responding to a question of journalists at the Secretariat on Wednesday.
Anisul Huq said the government wants hearings on the death references for the August 21 grenade attack cases on a priority basis, to ensure punishment for all culprits involved in the grisly attack, as soon as possible.
A paper-book records all the details of a case, trial proceedings, verdicts, and other documents, including statements and evidence. A paper-book is necessary for the High Court to hear and dispose of a death reference or appeal.
Once the paper-book is ready, the chief justice will send the death references and appeals to a HC bench for hearing and disposing of the matter.
risingbd/Dhaka/Aug 21, 2019/Asad/Mukul
risingbd.com