International Court of Justice (ICJ) in The Hague of the Netherlands is set to start hearing on Rohingya genocide. Canada and Netherlands will help Gambia to conduct the case filed against Myanmar.
Canada's Global Affairs Office came up with the decision at a joint statement issued on Monday night.
Canada and Netherlands will jointly find out all types of possible alternative ways and extend their support to the move taken by Gambia against Myanmar over Rohingya genocide.
Gambia on November 11 filed the case accusing Myanmar of committing genocide against its minority Rohingyas seeking the global court's urgent interventions "to stop Myanmar's genocidal conduct immediately".
The West African state said it was acting on behalf of the 57-nation the Organisation of Islamic Cooperation (OIC) in bringing the case against Myanmar before the ICJ.
According to ICJ, Gambia would make its first round of oral observations today while the Myanmar side would place its first round of oral observations on Wednesday.
The Gambian and the Myanmar sides would present their second round of oral observations respectively in the morning and in the afternoon on Thursday.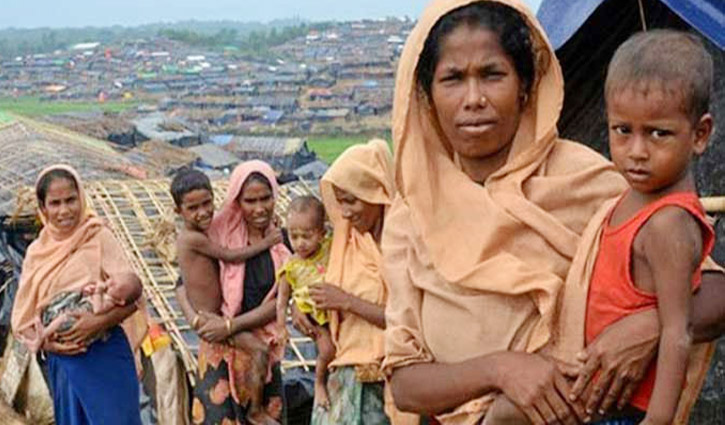 A Bangladesh delegation, led by Foreign Secretary M Shahidul Haque, including representatives from civil society left here for The Hague as observers to witness the hearing from the sidelines.
Gambia accused Myanmar of breaching the Convention through a bloody military campaign with an aim to "get Myanmar to account for its action against its own people: the Rohingyas".
Bangladesh earlier welcomed Gambia for its move on behalf of the OIC with Foreign Minister Dr A K Abdul Momen saying "this is good news that OIC is taking some responsibility".
The Gambian move came a month after the head of a UN fact-finding mission on Myanmar warned that "there is a serious risk of genocide recurring" as the mission submitted its final report.
More than 730,000 Rohingya fled Myanmar in 2017 and took makeshift refuge in neighbouring Bangladesh after a brutal military-led crackdown which the UN earlier called a "textbook example of ethnic cleansing" executed with "genocidal intent" while rights groups dubbed it as genocide.
Bangladesh is currently hosting over 1.1 million forcefully displaced Rohingyas in Cox's Bazar district and most of them arrived there since August 25, 2017 after the military crackdown at their homeland.
Dhaka/Hasan/AI