JU admin building besieged pressing for 3-point demand
Published: 06:44, 3 September 2019 Update: 15:18, 26 July 2020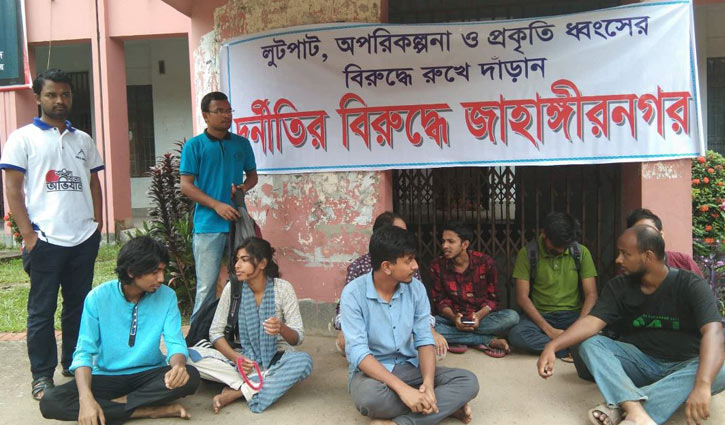 JU Correspondent: A section of students and teachers of Jahangirnagar University (JU) laid a siege to the administrative building of the university on Tuesday morning, pressing for a three-point demand.
The three-point demand includes the relocation of three male students' dormitories which the authorities planned to construct near Rabindranath Hall, and judicial probe into the allegations of corruption and irregularities centring the mega project and resetting masterplan after discussing with all stake holders halting the remaining work of the mega project.
Under the banner of Jahangirnagar Against Corruption, a joint platform of students and teachers of university, they besieged the administrative building around 7:30am.
They will continue the programme till 4:00pm and announce their next course of action later.
On Sunday, the platform announced the siege programme from a press conference at the Teacher-and-Student Centre (TSC) of the university.
The felling of trees on the campus to execute the development project angered the teachers and students.
risingbd/JU/Sep 3, 2019/Towhidul Islam/AI
risingbd.com