Kashmiri woman narrates horrific situation to Rahul Gandhi
Published: 12:13, 25 August 2019 Update: 15:18, 26 July 2020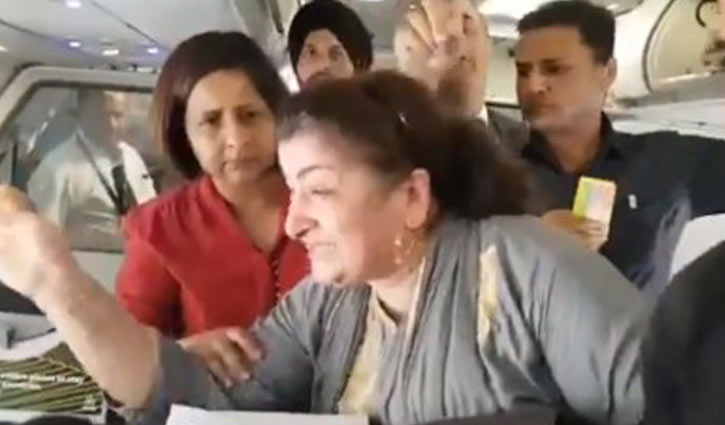 International Desk: A video of a Kashmiri woman has surfaced on social media highlighting plight of Kashmiris before Indian National Congress leader Rahul Gandhi who was traveling to Srinagar on Saturday.
Pakistan's Minister for Science and Technology, Fawad Chaudhry Sunday shared the video on Twitter saying "RSS and Nazi philosophy has captured ModiIndia".
"MotiLal Nehru's great grand son Jawaharlal Nehru Grand son Indian Nat Congress ex-president Rahul Gandhi disallowed to enter his ancestors Home Kashmir," he said.
The woman can be seen narrating the details how her fellow Kashmiris are living under constant fear for the last many days.
"Even the kids under 9 and 10 are not allowed to come out, whoever goes out is arrested and my brother who is a heart patient was detained when he went to look for his kids. He was taken away too and the family was not allowed to meet him for 10 days."
We are in a very critical situation, she told the Indian politician.
Rahul Gandhi and other opposition leader were shell-shocked over what the woman told them and the only response from them was from the ex-INC chief who sympathetically held her hand for a while.
To check video, please click here
risingbd/Dhaka/August 25, 2019/AKA

risingbd.com