Music director Khayyam passes away
Published: 07:39, 20 August 2019 Update: 15:18, 26 July 2020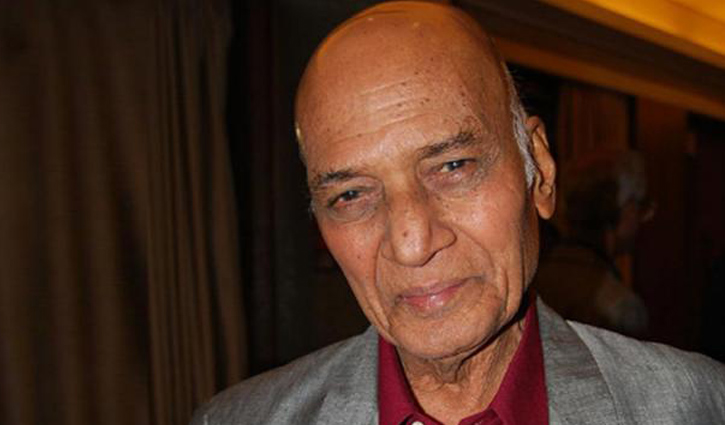 Entertainment Desk: Music composer Khayyam passed away in Mumbai on Monday due to a cardiac arrest.
Spokesperson of Khayyam Trust Pritam Sharma said in a statement, "Veteran music composer Khayyam Saab is no more. He breathed his last at Sujoy Hospital, Juhu, Mumbai at 9:30 PM on 19/08/2019. He was admitted there since last few days for age related illness."
Ghazal singer Talat Aziz also confirmed the news to indianexpress.com. He said, "He passed away at 9:30 PM of cardiac arrest, but the factors were bilateral lung infection and he fought bravely for more than 21 days. I am at the hospital right now."
The composer had been hospitalised due to lung infection on July 28 after he collapsed in his house. The 92-year-old artiste was admitted to Sujoy Hospital in Juhu.
Tributes began pouring in soon after the news of Khayyam's death came out. Several artistes from the Indian film industry took to social media remembering the music maestro.
Mohammed Zahur Khayyam Hashmi was a noted music composer of the Hindi film industry and was best known for his compositions in films like Umrao Jaan and Kabhi Kabhi.
Some of his most popular songs include, "Dikhayii Diye Yun" from Bazaar, "Aaja Re" from Noorie, "Tere Chehre Se" from Kabhi Kabhi, "In Aankhon Ki" from Umrao Jaan among many others. He first gained fame for composing music for the 1961 film Shola Aur Shabnam.
He was honoured with the National Film Award for his work in Umrao Jaan. He also won a Filmfare Award for Umrao Jaan and Kabhi Kabhi. He was bestowed with the Sangeet Natak Akademi Award in 2007.
The Government of India honoured him with Padma Bhushan in 2011.
Prime Minister Narendra Modi paid glowing tributes to Khayyam. "India will remain grateful to Khayyam Sahab for giving us some of the most memorable compositions, which will be remembered forever," Modi tweeted.
"He will also be remembered for his humanitarian gestures to support upcoming artists. His demise is extremely saddening," the Indian PM added.
Legendary singer Lata Mangeshkar also took to Twitter and wrote that Khayyam's demise is the end of an era in music.
"Great musician and a man with a kind heart, Khayyam sahab isn't with us anymore. I am so saddened to hear this, I can't put it in words. With Khayyam sahab, an era of music has ended. I offer my humble tribute to him," she wrote.
In a subsequent tweet, she said though she loved working with Khayyam, she was also scared because he was a perfectionist.
risingbd/Aug 20, 2019/Mukul
risingbd.com