Oikya Front leaders hold meeting with diplomats
Published: 11:00, 4 September 2019 Update: 15:18, 26 July 2020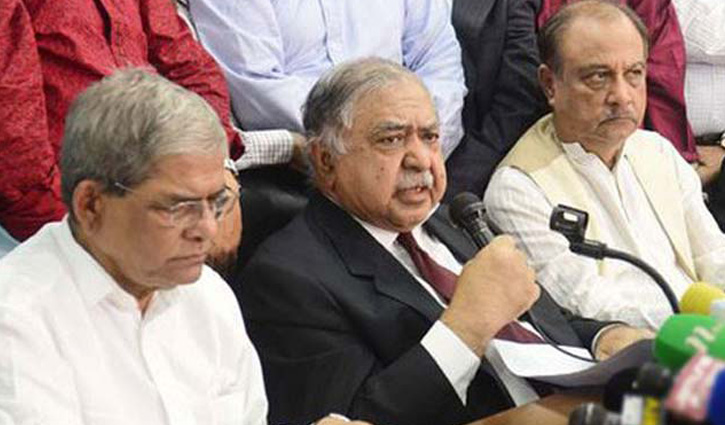 Staff Correspondent: Jatiya Oikya Front leaders have held a meeting with diplomats.
The nearly two-hour-long meeting was held at the residence of senior BNP leader Abdul Moyeen Khan in the capital's Gulshan area on Wednesday. The meeting started around 10:00am and continue till 12:15pm.
US Ambassador Earl Robert Miller, British High Commissioner Robert Dickson, UN Resident Coordinator Mia Seppo were among the diplomats attended the meeting.
Jatiya Oikya Front Convener and Gono Forum President Dr Kamal Hossain, BNP Secretary General Mirza Fakhrul Islam Alamgir, standing committee member Amir Khashru Mahmud Chowdhury, Oikya Front's standing committee member ASM Abdur Rab, Nagorik Oikya leader Mahmudur Rahman Manna and Gono Forum Executive President Subrata Chowdhury were present in the meeting.
After meeting, ASM Abdur Rab said, "It was a tea party at Moyeen Khan's residence, where we discussed social and political issues."
risingbd/Dhaka/September 04, 2019/Shaon/AKA

risingbd.com