Products that will see prices up
Published: 12:47, 11 June 2020 Update: 15:18, 26 July 2020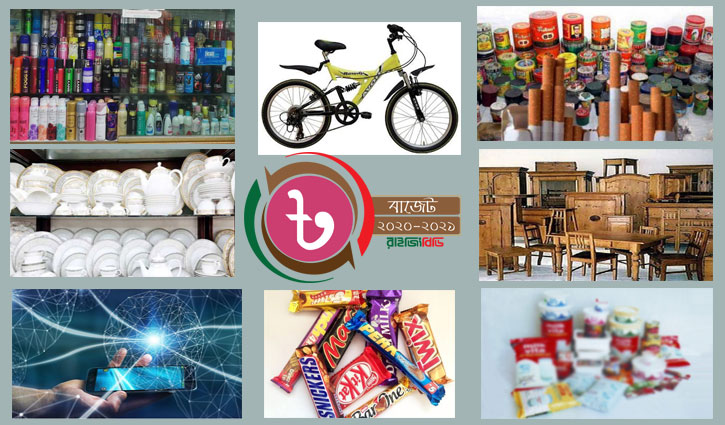 Finance Minister AHM Mustafa Kamal placed a TK 5.68 lakh crore proposed national budget for fiscal year 2020-21 in the parliament on Thursday (June 11).
In the proposed national budget, a proposal for the imposition of VAT and duties in importing some products has been placed which will increase the prices of the products.
The products that will see an increase at their prices are mentioned below:
Prices of imported packaged liquid milk, powdered milk and dairy products will go up.
Because of imposing new tariffs, the prices of imported luxury products like body sprays, cosmetics, juices and packaged foods will go up.
Due to the imposition of additional tariffs, the prices of all types of tobacco products will increase this time. Duties will be imposed according to the slab.
Internet costs will increase because of increasing VAT. The cost of talking over mobile phone will also increase.
Registration and renewal fees for all types of vehicles except public transports and ambulances will see an increase. As a result, the prices of vehicles will go up.
Besides, prices of imported and locally made bicycles will increase.


Dhaka/MA Rahman/AI
risingbd.com