Teesta water-sharing deal to be signed: Jaishankar
Published: 07:47, 20 August 2019 Update: 15:18, 26 July 2020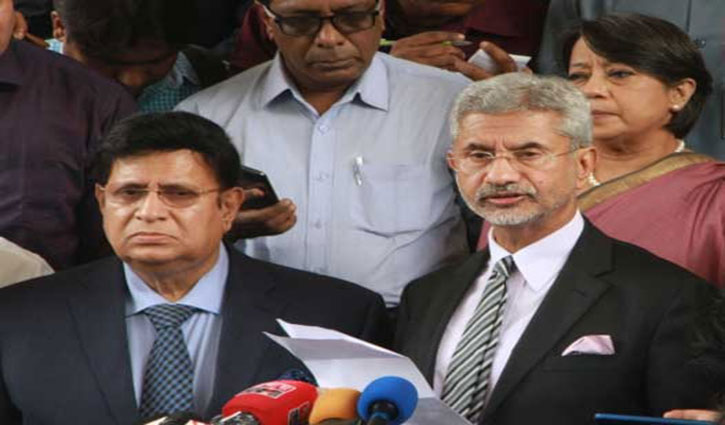 Diplomatic Correspondent: Visiting Indian External Affairs Minister Dr S Jaishankar has expressed his hope that Teesta water-sharing deal will be signed between India and Bangladesh.
Jaishankar said "We have a position. We have a commitment on that position. There is no change....."
He made the remarks while briefing reporters after a bilateral meeting with his Bangladesh counterpart Dr AK Abdul Momen at state guesthouse Jamuna on Tuesday.
Bangladesh and India are working to find "mutually acceptable formulas" to share water from 54 shared rivers, he added.
They also discussed different issues including Rohingya repatriation and National Register of Citizens (NRC) for Assam.
risingbd/Dhaka/Aug 20, 2019/Hasan/Mukul
risingbd.com