World Mental Health Day today
Published: 04:01, 10 October 2019 Update: 15:18, 26 July 2020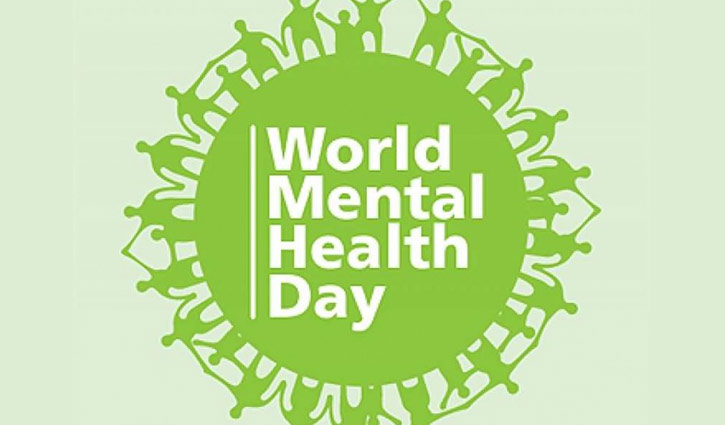 The 'World Mental Health Day' is being observed in the county as elsewhere of the globe today (Thursday) in a befitting manner aims at raising awareness of mental health issue.
This year's theme of the day is, 'Mental Health Promotion and Suicide Prevention' to raise awareness against suicide around the world. Different social and psychiatrists' organisations have chalked out elaborate programmes to mark the day.
President M Abdul Hamid and Prime Minister Sheikh Hasina have issued separate messages on the occasion wishing success of the day.
Referring to a data of the World Health Organisation (WHO), the President said nearly 800,000 people commit suicide every year in the world which can be prevented.
Most of the people, who commit suicide, were affected by mental illness, he said.
"Suicide is increasing day by day as people are not aware of mental sickness and therefore, they are not taking proper treatment, said the President.
"The rate of suicide can be reduced by taking proper care of mental health," he added.
He also urged people to take scientific treatment for mental sickness instead of local unscientific system.
The prime minster, in her message, said the establishment of National Institute of Mental Health is a milestone for the treatment of mental health.
"The government is working relentlessly to reach mental health at every doorstep of the country, including creating awareness to prevent suicide and expanding the field of research on mental health," she added.
The president and the prime minister termed this year's theme of World Mental Health Day as time-befitting.
They said mentally sick people are part of the society and it is the responsibility of all to stand beside them.
They wished success of all programmes of the day.
Source: BSS
Dhaka/Mukul
risingbd.com